Blue Plaque
Lily Elsie Blue Plaque at Stanhope House (Formally Stanhope Court)
A commemorative plaque to permanently record where Elsie lived in London. A project by Friends of Lily Elsie, lead by David Slattery-Christy.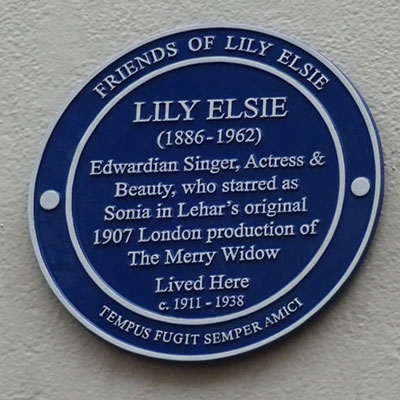 David Slattery-Christy, singer and actor Rosemary Ashe, and Roy Hudd OBE, comedian, actor, and authority on the history of music hall entertainment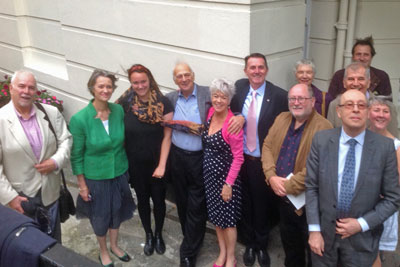 Supporters gathered for the unveiling of the plaque on Friday 16th August 2019 at 11.30.